Our company mission is to take the stress and guesswork out of shopping for babies and children. That's why we conduct all the research, product testing, and comparative shopping for you. If it's in our catalog and website, it's a top-performer. Here are more buying guides and parenting tips to help you with your shopping decisions.
Child Safety
Baby will spend more time in the crib than anywhere else, so make sure you're in the loop regarding current crib safety standards!
—and what you can do to reduce the risk of Sudden Infant Death Syndrome.
Your comprehensive, room-by-room guide.
20 fast fire prevention tips from leading fire experts
Safeguard your pool, so your kids can enjoy it safely.
You can't prevent colds, but there are simple things you can do to make your baby more comfortable.
Advice about children's feet from a board-certified Podiatrist.

Start practicing good sun protection now, and your child will thank you later!
Make your backyard a safe place to play.
Take some basic steps to ensure your little one's safety.
Keep kids safe at the amusement park (and fairs and carnivals, too)!
Tips for safe and happy Trick-or-Treating.
How to give any costume a quick safety makeover.
Secrets to warm, wrestle-proof cold weather dressing
Parenting Tips
Here we share the best school lunch content ideas from our Creative Lunchbox contest to help keep kids smiling at lunchtime throughout the year!
Tips for handling bosses, juggling schedules, and avoiding wardrobe malfunctions when you're a working, nursing mom.
Help your child develop important social skills and build first friendships!
Parent/child playtime is more than fun—it plays an important role in your child's development!
Does your toddler know how to entertain himself?
When your child is physically and emotionally ready.
Role play helps kids develop social skills, language skills...even thinking skills!
From penmanship to tying a shoelace, hand-eye coordination is a highly important skill.
From riding a bike to kicking a ball, balance plays a key role in so many activities.
Being responsible is much more than a skill -- it's an attitude.
It's never too soon to begin teaching your child "dollars and sense."
If your child is a bed-wetter, there's one thing you both should know: he or she is not alone.
10 simple ways to make mornings more manageable.
Too many jingle bells? Too much Fa-La-La? The key to a happy first holiday is knowing when it's enough.

How to give your ride an instant, clutter-free makeover and keep it that way!
Lay the foundation for a healthy lifestyle.
Making homemade baby food is a labor of love, but it doesn't have to be labor intensive?not when you have the right tools, some time-saving tricks, and a can-do attitude
Tips on practicing good preventive dental care.
9 Ways to Turn Your Little "Bath-Loather" into a "Bath-Lover!"
Make the big move easier with these parent-approved strategies!
Dining out with baby can be a delicious experience. All it takes is a little preparation.
Make your child's flight a smooth and enjoyable ride.
Find out why newborns cry...and learn how to calm your irate infant.
Has your happy-go-lucky infant suddenly been transformed into one cranky, crabby baby?
Thumbsucking--thumbs up or thumbs down? How to stop thumbsucking.
Planning complete? Get ready to relax and enjoy your special time together!
End the bedtime battles once and for all!
Simple tips for building an irresistible playroom that both of you will love!
One Step Ahead aims to simplify life for parents traveling with children by providing some valuable tips and unique product picks - that won't break the bank!
Buying Guides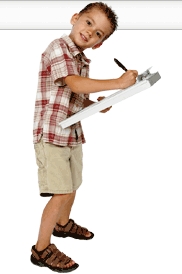 Not all baby high chairs are created equal. Let us teach you how to spot a winner.
Your diaper bag will be your constant companion for years. Find how to pick a true performer.
A stroller is one of the most important baby gear purchases you'll make, but with so many to choose from, how do you know the best stroller for you? Hint: your stroller should roll the way you do!
By choosing the best baby toys at the right age, you can accelerate your baby's development.
Your infant car seat is such an important purchase when it comes to your newborn's safety. But with so many car seat carriers to choose from, how to you know which one's best for you? Read our quick parents' guide!
Once your baby outgrows his infant car seat, the next step is a conventional toddler car seat. Yet with so many models and features out there, how do you know what one's right for you? Find out!
Ready to transition from the car seat to a belt-positioning booster? Before you shop, read our quick parents' guide. Learn the difference between high-back versus backless boosters and how to make the best choice for you.

Understanding the AblePlay-Rating System can help you choose toys all kids can benefit from and enjoy.
Safety gates are a childproofing essential, but with so many choices, how to you choose? We'll show you how to quickly identify the right baby gate for every space in your home.
A well-designed mobile will soothe, entertain and stimulate sensory development!
If you're planning to breastfeed, getting the right breast pump is a must! Learn which type of breast pump will best suit your new mom lifestyle, plus milk storage basics and more.
Easy, inventive ways to organize your child's room.
Learn how to pick the perfect Halloween Costume for your child.
Learn how to build the perfect custom closet for your child?and what makes our kids' closet system unique