One Step Ahead Helps Make Back-To-School Lunches Simple, Fun & Healthy
Back-to-School Creative Lunchbox Contest Reveals "Real Life" Lunch Ideas to Make Kids Smile
Our Back to School Creative Lunchbox Contest is over & the responses were nothing less than top-notch! Thanks to our phenomenal contest entrants, we are happy to share the most creative, unique and healthy results with our fans. We hope these exceptional, "real life" ideas, tips and product picks will simplify the back-to-school routine and keep smiles on kids' faces when they open their lunches throughout the school year! Happy lunching!
Fun Food Shapes:
Using a sandwich or small shape cutter, turn sandwiches and veggies into kids' favorite shapes or characters. Cut carrots, zucchini & celery into moons, flowers, clouds. (Tip: Scrape down the sides of a carrot to make flower petals.) Include individually-packaged condiments for dipping. Make a mustard/mayo smiley face on the top of the sandwich & send in a reusable container - when it's time for lunch, flip it over to eat.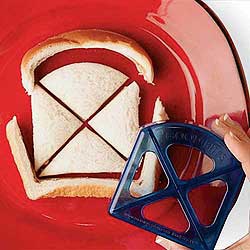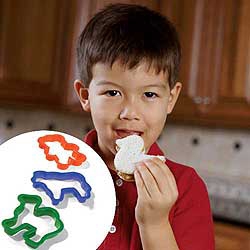 Product Picks: Good Bites Mini Bites, Animal Pals Cookie Cutter Set
Make Your Own Ice Pack:
Freeze juice boxes, yogurts, water bottles and fruit cups & add them to lunches first thing in the morning - they'll act as built-in ice packs & will thaw throughout the morning for cool lunchtime treats!
Decorate Lunches:
Love Notes: Send cute notes (or pictures for smaller children) to remind children how much you love them or to show kids how their food will help them grow big & strong. For example: "Carrots help you see better!" or, "This cheese has calcium to make bones stronger!"
Artsy Napkins: Have kids make their own napkins by drawing fun pictures on white napkins. Save them and distribute in lunches throughout the year. Kids love seeing their own drawings on their napkins when they open their lunch! A great rainy day activity!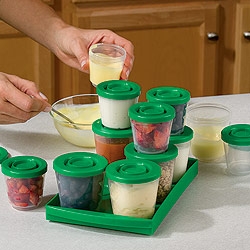 Theme Lunches:
Wish-It-Was-Summer Picnic Lunch: Include picnic-style food such as chicken tenders, potato salad, and watermelon, a red and white check napkin & chocolate yogurt-covered raisins as ants. Include a cute note from mom and decorate a small paper plate with a face to represent mom having a picnic too!
Over the Rainbow Lunch: Turn lunch into a rainbow of flavors & ask your child to recall the food-color matches on the way home as a fun memory game. Ideas consist of: Red = strawberries, Orange = bell pepper slices, Yellow = tortilla chips, Green = snap peas, Blue = 5 M&M's for dessert, Tan = sandwich (wheat bread with peanut butter, sometimes honey too), White = string cheese.
Product Pick: Fresh N Freeze Reusable Food Containers
Pizza Parlor: Provide all the ingredients to help your kids make their own bite-size pizzas. Try pre-making zucchini pizza crust (it uses mostly zucchini and cheese instead of flour) & cut into small squares to use as a base. Send a variety of favorite toppings (meat and veggies) along with a container of sauce. Gets in most of the major food groups & lets the creative juices flow!
Tasty & Healthy Food Ideas:
Veggies & hummus
Chicken & egg salad on wheat bread sandwiches. Add veggies to these salads that kids won't even know about!
Carrot & cucumber sticks
Dried fruit
Individual packages of edamame
Trail Mix including ingredients such as sugar-free, whole grain cereal, raisins or craisins, white milk or chocolate chips, mini M&Ms, mini marshmallows, & sunflower seeds. Kids love to help make this treat!
Sandwich Wraps: Try a spinach wrap with Ranch Dressing, lunch meat, cheese & veggies such as tomatoes, cucumbers or lettuce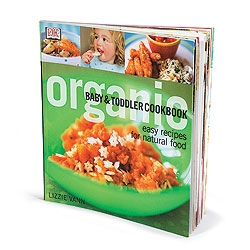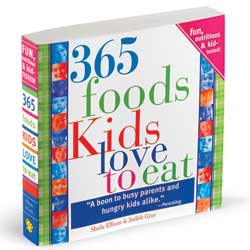 Product Picks: Organic Baby & Toddler Cookbook, 365 Foods Kids Love to Eat
View More Articles